Once upon a time, one of my dreams faltered, remember about the little resto I and my cousin opened for only about two weeks or so? Ah.. such bittersweet memory... But this littletiara is no quitter so no worries, I still have dreams, big dreams which include little cafery in it.
Why little cafery? Why not make it grand?
Because I am in love with little stuff (that 'little' in littletiara explains more than enough, I guess). I want to have my little cafery all over the world. So you know, it's like little invasion, you won't realize it but when you do it's already too late because you're already addicted to this little stuffs around you, and craving for more.
(amen!)
Anyway, I remember I've talked about this, though I am too lazy to look for the exact post. Maybe I should, later. I love doing this, planning and daydreaming; here are more details of what to guess about the little cafery...
I want everything in mini size! Seriously if I could hire oompa-loompas, I would! lol... I want to have it Alice in Wonderland themed. I want before people step in, they drink a welcome drink in a little bottle with a "drink me" tag.


I want people who enters feel bizarrely comfortable inside. I want once they're in they realize that something is wrong but not knowing what until they figured that everything is in smaller size :D yes, the chairs and tables, I want to make it as weird as possible, shall I use those chairs for kindergarten and make them more vintage-ish and charming? And wooden, I want them to be white wooden chairs.. maybe something like this but in a smaller size..
YES! The chairs!
And the walls... the walls should be made of wood, recycled wood would be best. I love wood because it gives me such warm feeling, maybe it's just me, no?
(

Slowpoke Espresso Cafe in Fitzroy, Australia)
and there would be sweets, your favorite sweets in so many flavors. Because I am one who gets bored easily even when eating, I tend to eat little but often. I assume most girls do (or is it just me? o.O) so instead of a plate of strawberry pancake, I'd serve five (or so) little plates of little pancakes in different taste.
and yes of course the pancakes must be mini sized, as does the other like...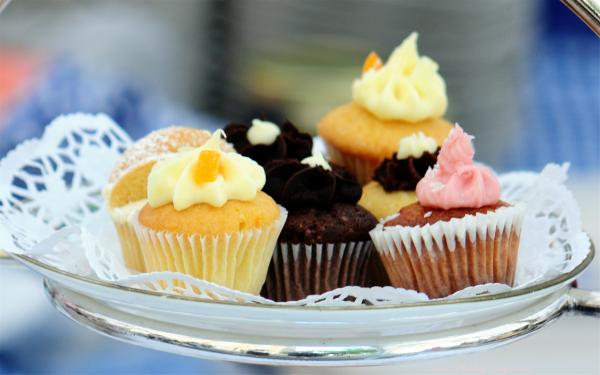 mini cupcakes
macarons
right, of course mini macarons
mini waffles!
mini cakes :D
mini pancake yay!
Being the little narcissist me, of course my artwork should be everywhere on the wall, hahahaha...
Oh how fun to have it all! :D Well the plan is not yet finished and the concept is still raw, I still have times to think more about it, though. While of course saving and learning more about business.
Oh please do cross your fingers for me to have this dream come true :D